Podcast: Play in new window | Download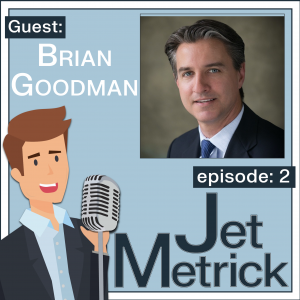 Discussing Customer relationships with a true pro, Brian Goodman.  Brian, who recently joined AIRBOOK ONE as the head of marketing, is an active ENTREPRENEUR with deep history of business leadership, operations, consumer marketing, promotions, and media sales experience. Proven skills in strategic targeting and planning, staff development, and over-delivering on sales, marketing and business objectives.
Successful and dynamic leadership executive with 25+ years of operations and marketing experiences. A creative problem solver who is a master of maximizing any widget and driving organization growth and success.